Blank Rock Candy Bark/green

Blank Rock Candy green with silver molted in


Blank Rock Candy Yellow

Blank Frosts bright yellow molted with light silvery/yellow frost


Micheal Miller Fairy frost crms peachy

Micheal Miller Fairy Frost Crms this one is a peachy color more than a creamy with a silver frost


Micheal Miller Fairy frost forest green
Micheal Miller Fairy frost marine

Michael Miller fairy frost marine deep teal


Micheal Miller Fairy frost moss

Michael Miller fairy frost moss deep green


Micheal MillerFairy frost navy

Micheal Miller Fairy Frost Navy and black with a silver frost


Micheal Miller Fairy frost peone pink

Micheal Miller Fairy Frost deep pink with silver frost


Micheal Miller Fairy frost pistachio

Michael Miller pistachio light olive green with gold frost


Fairy frost steel gray
Fairy frost sunn yellow/golden

Michael Miller fairy frost sunn yellow/golden


Hoffman Pearls Brown

Hoffman Peals brown molted with silver feather like frost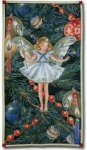 Michael Miller Christmas Tree Fairy MM1

Michael Miller Christmas Fairies. A center large fairy in the middle to a decorated Christmas tree. The Fairy Frost fabrics work very well with this panel, especially the ones with gold highlights.


Michael Miller Fairy frost glow in the dark (2E)

Michael Miller fairy frost glow in the dark


Michael Miller Holiday Fairies panel MM2

Michael Miller Holiday Fairies Panel has 3 fairies sitting in large poinsettias. Green and reds with black background. Fairy frost fabrics go good with these panels.


Michael Miller Nite Fairies From Dawn til Dusk panel MM3

Michael Miller From Dawn till Dusk panel multi fairies with yellow and purple flowers with blue background


Michael Millers Magical Flower Fairies MM7

Michael Miller Magical Flower fairies has two boy fairies comforting one another. This one is done in purple and green tones. Fairy Frost fabrics work great with these panels.


Micheal Miller Autum letters

Micheal Miller Fairy Autumn Letters tags and berries with leaves and stems on tan/brown


Micheal Miller Fairies Christmas greetings

Micheal Miller Fairies with Christmas Cards on white


Micheal Miller Fairy frost Avoc

Michael Miller fairy frost avocado green



Out of Stock
Micheal Miller Fairy frost blkb blackberry

Michael Miller fairy frost blackberry dark purple with light silvery purple


Micheal Miller Fairy frost blood red

Micheal Miller Fairy Frost Blood red color with light red frost


Micheal Miller Fairy frost blue

Micheal Miller Fairy Frost blue/purple with a silver frost


Micheal Miller Fairy Frost Christmas green/gold

Micheal Miller Fairy Frost Christmas green with gold frost


Micheal Miller Fairy frost clem orange

Michael Miller fairy frost clem orange


Micheal Miller Fairy frost garlic

Micheal Miller Fairy Frost Garlic golden with golden frost


Micheal Miller Sweet fairies/apple

Micheal Miller Fairies Apple small pictures of different fairies with different flowers frames


Quilting Treasures Fairy/Woodland animal/panel

Quilting Treasures Artworks Fairy with feather wings sitting in the woods with small animals


Timeless Treasures Light purple frosts

Timeless Treasures Frosts light purple with silver swirl frost