Hoffman Batik 1895 Ice gray

Hoffman Batik blender 1895 ice light blue/gray


Hoffman Batik 1895 Lizard

Hoffman Batik molted green blender batik


Hoffman Batik Auroro

Hoffman Batik Auroro ferns in molted blues/purples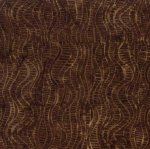 Hoffman Batik Brown curvy lines

Hoffman Batik light brown background with dark brown wavy design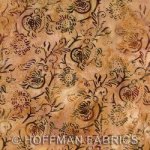 Hoffman Batik Crocodile

Hoffman Batik shades of tans background with shades of green flowers


Hoffman Batik Dublin greens/purples ferns

Hoffman batik dark green with a touch of deep purple with ferns


Hoffman Batik Monaco multi/flowers

Hoffman Batik with molted background of green, tans and light brown with molted stems and flowers in purple, teal and blue


Hoffman Batik Navy lines

Hoffman Batik dark blue background with light blue/green molted squiggly lines


*Hoffman River Rock gray/blue

Hoffman River Rock Shades of gray and blue background with green horizontal lines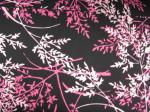 *Hoffman Sage pink ferns/black

Hoffman Batik Sage pink and light pink fern branches on black background


Batik Celery

Hoffman Batik with a molted cream and shades of light green background with green, blue, reddish brown seaweed and bubbles.


Batik grasshopper

Hoffman Batik grasshopper molted greens with green dots


Batik Lotus
Batik Mulberry

Hoffman Batik black background with large flower/leaves in molted purple, green, cream, gold and blue


Batik Pansy

Hoffman Batik shades of molted purple for background with dots and smiley mouths in purples


Batik Pansy

Hoffman Batik has a molted purple background with med size petals of shades of purple with a touch of teal


Batik Primrose

Hoffman batik molted deep pink/purple with blue & orange.


Batik Rose Quartz

Hoffman Batik small scale mauvey, gray purple snake skin print.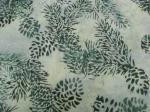 Batik Waterfall
Hoffman Batik 1895 Pumpkin orange

Hoffman 1895 batik blender Pumpkin orange


Hoffman Batik Mulberry molted multi

Hoffman Batik heavy molted purples, blues ,creams, reds & browns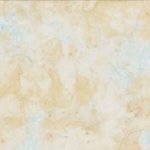 Hoffman 1384 Cream

Hoffman Batik 1384 Cream Molted cream, yellow and blues


Hoffman 1895 Treetop

Hoffman Fabrics 1895 blender Treetop shades of light green


Hoffman 1895 blenders pecan

Hoffman 1895 Pecan molted deep reds, golds and browns


Hoffman 1895 Burgnady

Hoffman Fabrics 1895 blender Burgandy different shades of deep reds


Hoffman 1895 Pebble

Hoffman 1895 molted Tans pebble


Hoffman 1895 Smoke

Hoffman 1895 -173 Smoke blender molted grays


Hoffman 885 Red Velvet

Hoffman batik 885 Red Velvet shades of molted darker reds with light red dots.


Hoffman 885 Toast

Hoffman 885 Toast molted browns/tans with a touch of green, peach and blues with tan dots


Hoffman Augusta teals/purples 9B

Hoffman Augusta shades of teal and purple with a touch of black diamond shapes


Hoffman Bail Chops black/copper 9A

Hoffman Bali Chops black background with multi sized copper dots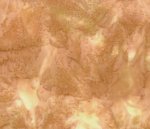 Hoffman Batik 1895 Amber

Hoffman Batik1895 blender Amber molted shades of light brownish red with tan and touches of light green


Hoffman Batik 1895 Barn Red

Hoffman Batik light to dark molted barn reds


Hoffman Batik 1895 Blacklight

Hoffman Batik 1895 Black light molted shades of black


Hoffman Batik 1895 Board walk
Hoffman Batik 1895 December

Hoffman Batiks 1985 December molted med to light gray/green


Hoffman Batik 1895 Red Velvet

Hoffman Batik molted deep reds


Hoffman Batik 1895 Winter cherry

Hoffman Batik Winter Cherry molted shades of pink


Hoffman Batik Agate

Hoffman Batik molted moss greens with a touch of gold/yellow and browns


Hoffman Batik Alaskan Huskies Storm

Hoffman Batik Alaskan Huskies Storm scattered Huskies with snowflakes and a molted med blue background