Hoffman Batik 1895 Ice gray

Hoffman Batik blender 1895 ice light blue/gray


Hoffman Batik 1895 Julie purple

Hoffman 1895 batik blender blueish/purple


Hoffman Batik 1895 Lizard

Hoffman Batik molted green blender batik


Hoffman Batik Auroro

Hoffman Batik Auroro ferns in molted blues/purples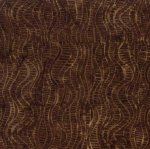 Hoffman Batik Brown curvy lines

Hoffman Batik light brown background with dark brown wavy design


Hoffman Batik 1895 Punch light/med purple

Hoffman Batik blender 1895 punch med/ light purple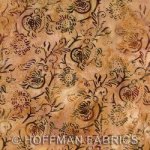 Hoffman Batik Crocodile

Hoffman Batik shades of tans background with shades of green flowers


Hoffman Batik Dublin greens/purples ferns

Hoffman batik dark green with a touch of deep purple with ferns


Hoffman Batik Jelly flowers

Hoffman batik with flower in molted purples, blues, and tans


Hoffman Batik Monaco multi/flowers

Hoffman Batik with molted background of green, tans and light brown with molted stems and flowers in purple, teal and blue


Hoffman Batik Navy lines

Hoffman Batik dark blue background with light blue/green molted squiggly lines


Hoffman Batik Willow

Hoffman Batik Willow swirls of green, pink and tans


Hoffman Batik Black with pink dots
Batik Boardwalk

Hoffman Batik Boardwalk molted med green background with stripes of light green arrows all going in one direction


Batik Celery

Hoffman Batik with a molted cream and shades of light green background with green, blue, reddish brown seaweed and bubbles.


Batik grasshopper

Hoffman Batik grasshopper molted greens with green dots


Batik Leaf

Hoffman Batik Med molted green background with brown tones of stem and leaves


Batik Lotus
Batik Mulberry

Hoffman Batik black background with large flower/leaves in molted purple, green, cream, gold and blue


Batik Pansy

Hoffman Batik background of molted purples with touches of green, blue & gold with stems and flowers in purples


Batik Pansy

Hoffman Batik has a molted purple background with med size petals of shades of purple with a touch of teal


Batik Pansy

Hoffman Batik shades of molted purple for background with dots and smiley mouths in purples


Batik Primrose

Hoffman batik molted deep pink/purple with blue & orange.


Batik Rose Quartz

Hoffman Batik small scale mauvey, gray purple snake skin print.


Batik Sea Grass

Hoffman Batik with a cream background with different shades of light green leaves scattered


Batik violet

Hoffman batik molted shades of purple and browns with dots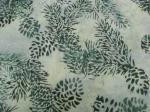 Batik Waterfall
Batik Willow

Hoffman Batik Willow molted greens background with molted green leaves and stems


Batik Willow

Hoffman Batik Willow Molted greens with broken up wavy lines


Hoffman Batik Willow

Hoffman Batiks Willow Molted lighter shades of green with splattered dots


Hoffman Batik 1895 Pumpkin orange

Hoffman 1895 batik blender Pumpkin orange


Hoffman Batik Mulberry molted multi

Hoffman Batik heavy molted purples, blues ,creams, reds & browns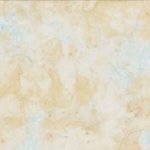 Hoffman 1384 Cream

Hoffman Batik 1384 Cream Molted cream, yellow and blues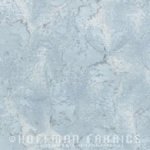 Hoffman 1895 Breakers 9C

Hoffman Fabrics 1895 blender Breakers molted light blues


Hoffman 1895 Treetop 9C

Hoffman Fabrics 1895 blender Treetop shades of light green


Hoffman 1895 Aruba 9C

Hoffman Fabrics 1895 blender Aruba shades of green teal


Hoffman 1895 blenders pecan

Hoffman 1895 Pecan molted deep reds, golds and browns


Hoffman 1895 Breeze

Hoffman 1895 Breeze molted light blue


Hoffman 1895 Burgnady 9C

Hoffman Fabrics 1895 blender Burgandy different shades of deep reds


Hoffman 1895 Pebble 9A

Hoffman 1895 molted pebble